Participative Management In Action
Participative Management In Action describes a "real life" leader who lives the principles of a democratic leader.
I had the priviledge of working for and with Bruce for more than ten(10) years during my time at Champion Paper Company. 
I call him my honorary "Boss for Life." Not only did Bruce impact me professionally, he helped me become a better person.  This is transformational leadership at its best.
Attributes
According to Wikipedia, participatory management is the practice of empowering employees to participate in organizational decision-making.
By definition, the leader with this style inspires team members, is inclusive and values the opinions of those he or she is leading.
This leader is collaborative, interacts with followers and seeks buy-in concerning decisions about the work and work environment that directly affects the team.
Although not all decisions should be subject to team input, the particpative leader is able to distinguish and discern when team members should have input.  And, he or she is willing to incorporate that input appropriately. 
You can not miss this type of leader.  When you experience it, you know it. 
Participative Management In Action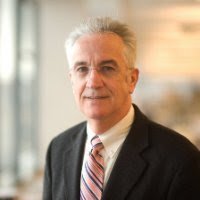 About Bruce

Bruce models the participatory leadership style.  He is inclusive and values the opinions of others. 
When I worked for Bruce more than fifteen years ago, Bruce treated each person as a valuable member of the team.  Regardless of job title, he interacted well with a variety of individuals - his direct reports and those who reported to his direct reports. 
He treated each person as an equal, not according to their position on the organization chart.  Bruce conveyed that each person was a valuable and had something to offer to the team. 
He expected a lot, but he did not have to "make" you give your best.  You wanted to give your best.  He activated the "want to" in you.  Bruce inspired you.  And he is still doing so today.
Although it has been more than twelve years since we worked together, we still keep in touch.  That's just Bruce.  A participative leader is who he is, not just what he does. 
Bottom line: Bruce cares.  He cared about our performance, but he cared most about us as people.
Bruce is a leader who leads.  And because he is, others are willing to follow. 
To Bruce
Bruce, you have made an indelible imprint on my life. I am a better person because of you.
Thank you for being a real life example of what participatory leadership really is -- you bring theory to life.   
Do You Know Bruce Patterson?
Have you had the priviledge of working with Bruce Patterson? If so, please tell us how his leadership style made a positive impact in your worklife?
What Others Have Said
Click below to see contributions from other visitors to this page...

Darryl A. Branch, Finance Manager Not rated yet
I had the pleasure of working under Bruce's leadership over 20 years ago. He created an environment that allowed me and others to maximize our potential. …
Joe Johnson - Mill Controller Not rated yet
His overall management style created a very good working environment. He demonstrated his participatory leadership through his actions of valuing the opinions …
To Bruce from K. Michael Jordan, CPA, CFE Not rated yet
I had the pleasure of working for Bruce and Gwen for 7 years. Although we have not worked together now for over 15 years, we still keep in touch. Bruce …