What Your Boss Expects
What your boss expects may be unclear to you.  
If this is the case, the burden falls on you to uncover what s/he expects of you.
You can bet that your boss expects you to do a great job, but sometimes he may find it difficult to express in words what "doing a great job" means to him because expectations come in several forms:  
Written and Unwritten
Spoken and Unspoken
Known and Unknown

Written, Spoken & Known Expectations
These expectations are the easiest, since they are written, spoken or known.  They serve as a foundation for two-way communication between you and your boss. 
Find out as much information as possible.  This will help you develop your plan for success.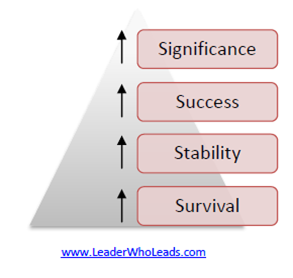 Unwritten, Unspoken & Unknown Expectations
Expectations that are unwritten AND unspoken are UNKNOWN.  And not meeting UNKNOWN expectations (that are important to your boss) can be the difference between survival and success.
The best way to uncover unwritten, unspoken and unknown expectations, is to engage in dialogue with your boss.  Schedule a meeting to discuss your position description and the goals you have developed for the next 30-, 60- and 90-Days.  

Get agreement from your boss that the two of you are on the same page regarding what is expected.  
As unwritten, unspoken and unknown expectations are revealed, make sure to write them down.  Use this worksheet to record Expectations At Work .
Make sure to schedule periodic updates to discuss progress.  

What Your Boss Expects
In closing, I recently read an interesting article entitiled, "4 Things You Can Say To Make Your Boss Love You" written by Dominque Rogers. 

To find out what they are and get my insights on how they can contribute to your success, read "Managing Up".
(Click here for the full article.)
Although it is impossible to write down everything that is expected, it is reasonable to write down and discuss those things that are important. 
My goal is to help you increase your odds of meeting and/or exceeding expectations by using a proven process of discovery. 
Want To Know More?
If you do not know what your boss expects, you stand a fifty-fifty chance of NOT meeting expectations.  Therefore, understanding what is expected is critical to your success. 
Find out now; do not wait until performance review time.  It will be too late to correct results that are trending below your boss expectations.  
Bottom line, now is the time to build a good working relationship with your boss.  Write down what your boss expects.  It will serve as a valuable reference and is key to meeting and/or exceeding expectations in your role.
Get the information you need to meet and exceed expectations.