An Engaged Workforce
An engaged workforce is key to success - both the success of the organization and the employee. 
According to a recent survey released by Gallup, "Business units with engaged workers have 23% higher profit compared with business units with miserable works." 
The leader who leads understands the importance of and develops the skills to engage his/her employees.
An Engaged Workforce
There is much talk about employee engagement or the lack thereof.  Much research has been done and reports of studies have been, and continue to be, compiled and communicated.
Yet, increasingly, more and more workers report that they are not engaged at work - at least not to the degree that they plan to remain with their current employer.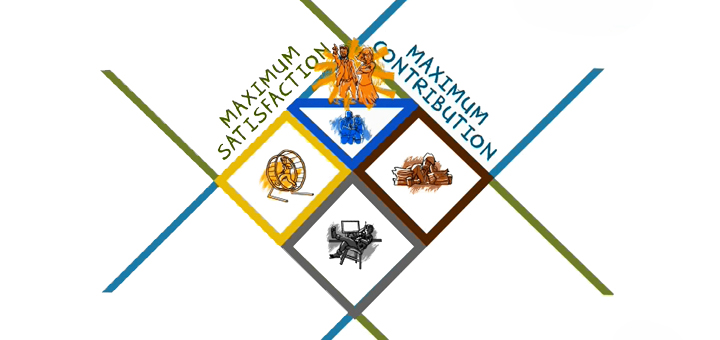 The "X" Model of Employee Engagement
Buck Blessing and Tod White, pioneers in the field of employee engagement, developed the "X" Model of Employee Engagement Equation: 
E = C + S
(Engagement = Contribution + Satisfaction)
Contribution represents what an employee GIVES and Satifaction represents what an employee GETS. 
As a leader, you and your organization are highly concerned about contribution (also known as performance or productivity), because you want to get the most "bang for your buck".  And it may seem that some workers are more concerned about satisfaction (which you may interpret as doing less).
But the leader who leads must be concerned about both:  contribution and satisfaction.  These two components must be balanced.  If they are too far out of alignment, employee engagement will be negatively impacted.

Roles
As you can see from the video above, everyone plays an important role in achieving an engaged workforce.  It is not just the manager's responsibility, nor just the individual employee's responsibility, nor even just the executives' responsibility.  No, this is a team effort.  Everyone must play their part, and play it well. 

Steps You Can Take

So, what about you?  How will you use this information?
Here is a suggestion:  To start, rate your level of engagement.  Would you consider yourself at the "APEX," the point at which you are giving your maximum contribution and getting maximum satisfaction?  If not, what can you do to change that?  What must you take action on?  Then, do it!
If you are in a leadership position, assess the degree to which the members of your team are giving maximum contribution and receiving maximum satisfaction.  Share your assessment with them and determine what actions you will take.
Different people are motivated by different things.  There is no "one size fits all" when it comes to this topic.


Want To Know More?
An engaged workforce is critical to success:  yours, your employee's and the organization's.  Today is a good time to develop your strategy for building a more engaged and high performing organization.  Much success.  Should you need my help, please contact me.  I would love to help you realize the level of success you are capable of achieving.